It's no secret that it's been a rough few years for Pixar. After an unrivaled run of critical and box office success, in early 2020, the animation house was about to enter an especially risky period.
Before 2020, Pixar would swing back and forth, releasing a lower-grossing original followed by a box office smash sequel. CARS 3 was followed by COCO, which was then followed by INCREDIBLES 2.
As 2020 rolled around, for the first time in the studio's history, Pixar was poised to release four originals in a row: ONWARD, SOUL, LUCA, and TURNING RED. We all know what happened next. ONWARD arrived in theaters just as theaters were shutting down in March 2020, while SOUL and LUCA went to Disney+.
As for TURNING RED, most people would agree that it should have gone to theaters. But in an unforced error, RED was also shipped off to Disney+ in an 11th-hour pivot even though the theatrical was well into its recovery.
Three months later, LIGHTYEAR, Pixar's return to theaters, landed with a thud grossing only $218M worldwide on a $200M budget. And now, ELEMENTAL is on the verge of scoring the lowest opening weekend among Pixar's 14 June releases. Ouch.
The hope is that 2024 will be better for the studio, with INSIDE OUT 2 poised to return Pixar to June glory. But before then, the original ELIO arrives next March.
Will ELIO represent a much needed pivot for the film? A poster and trailer were released this week just in time to play in front of ELEMENTAL. We won't have a read on what people think of ELIO until after this weekend once audiences are exposed to the trailer.
But we do know that the teaser poster doesn't signal a recovery with fans giving it a score of C+.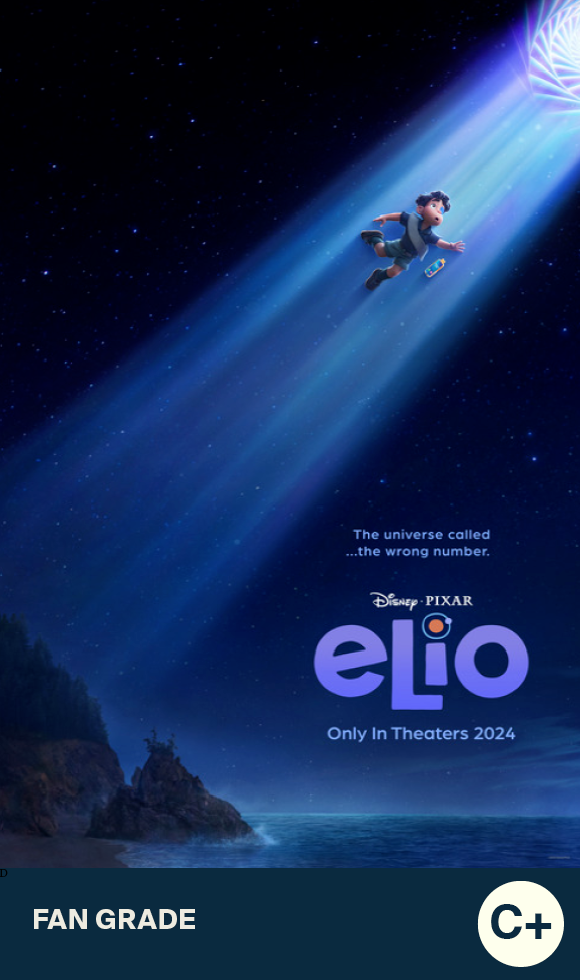 Does this signal disaster? Is ELIO doomed? Of course not. This is one small data point in a campaign that is in its infancy. But for a studio that could use a win, it's an unfortunate start for the film.
More importantly, keep an eye on the tracking. The Quorum will update the numbers in the coming week, and this will better reflect how people feel about ELIO with many of them having seen the trailer in theaters before ELEMENTAL.